TECHNICAL AND MECHANICAL INFORMATION
The tolerances on the nominal dimensions of the extruded profiles follow in detail the UNI 3879 (DIN 1748) standards
All machining dimensions without tolerance indication are subject to an average degree of accuracy UNI 5307
Threaded holes have a thread depth of at least twice their diameter
As far as geometric tolerances are concerned, the flatness value on surfaces can be defined as 0+/-0,05 mm/m
---
ROUGHNESS MEASUREMENT
To introduce the concept of roughness measurement it is necessary to define some characteristic parameters (see figure 1):
length of the measuring section L: this is the section of the technical profile on which roughness measurements are carried out;
profile mean line: is the compensation line of the real profile, parallel to the technical profile, within the limits of the length L of the measuring section. Given y the deviations of the real profile with respect to the mean line (measured orthogonally to this) and given x the distance on the mean line between the point where the profile survey begins and the point where y is measured (see fig. 1), the mean line of the profile is defined as the line for which the relationship is verified: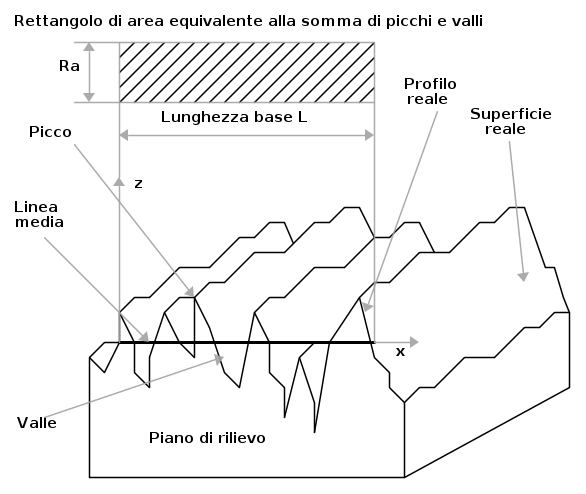 Figura 1 - Profilo ideale, profilo reale e profilo tecnico secondo le definizioni UNI-3963.
---
THE DEGREE OF FINISH OF THE MACHINED SURFACES
The measure of roughness is given by the amplitude R of the arithmetic mean value of the absolute values of the deviations y of the real profile with respect to the mean line: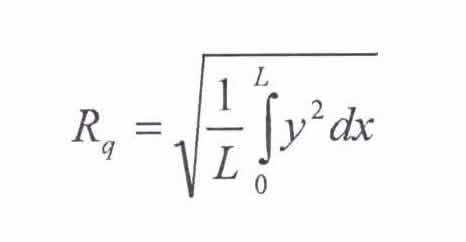 R for Roughness a for arithmetic average
Roughness measurements are expressed in µm. The degree of roughness of a surface is defined as the maximum value of R among those measured at different points of the surface.